Wash, Dry and Brush & Mini Grooms
HAPPINESS IS A TRIP TO ANGELS
Committed to the highest standards of pet grooming in New Zealand
/// ANGELS PROFESSIONAL GROOMING CENTRES
Whether you want the highest quality dog grooming (or cat grooming) experience, or you want to learn to groom from the best in the business, you are going to love Angels Professional Grooming Centres, located in Massey in West Auckland, Howick in East Auckland, Parakai in Auckland and Hei Hei in Christchurch.
We are expert dog groomers and we have speciality training in dog and cat grooming, hand stripping and dog handling. Our staff are trained by an award winning dog groomer, who is also the owner of Angels Grooming.
Large, bright facilities just off the motorway, with lots of parking and a love of grooming second to none, Angels is a hidden secret we are only too happy to share.
Take a look around our site here online, then come visit us in person. We'd love to show you around.
HOW WE WORK
/// wash, dry & brush or mini groom – the professional way
 The process below describes a wash, dry and brush treatment process and a mini groom on any sized dog. The difference between the two treatments is that a mini groom includes a trim in the areas described below but trimming of any kind is not included within a wash, dry and brush treatment.
PLEASE NOTE: Trimming of the face, eyes, bum or feet can be done as separate treatments for a small charge anytime without an appointment but it pays to ring first on the day as closing times can sometimes vary.
PRE GROOM & BATH
First your groomer will assess your dog, checking for matting or skin issues.
If there is matting we will recommend your dog has a full groom as this treatment does not cover removal of matting. However if we think we can remove any current knots with brushing then this will be included but you may be charged extra for any longer time spent removing knots. This will be clarified before extra treatment is carried out. 
Then it's off to the bath for a luxuriously bubbly massage to get them squeaky clean and smelling great. 
We use professional shampoo and conditioner that will be specifically chosen to enhance your dog's coat or health (flea shampoo and sensitive shampoo are options if required). 
EARS and nails
We check the ears to ensure they are in good health, and clean out any dirt or waxy build up. We also clip the nails.
DRY
First a fun towel dry (their favourite part) and then an invigorating blow dry and brush out getting out any loose coat and stimulating the skin to encourage good health. 
A professional blow dry helps ensure any areas prone to bacteria are thoroughly dried which helps to prevent irritation and infestation from occurring. It also helps to keep the skin comfortable, supple and in turn keep your dog happy and healthy.
brush
Using a professional grooming tool, we are potentially able to remove huge amounts of loose hair from your dog's undercoat that will be difficult to remove with a normal dog brush.
Our groomers are skilled at brushing the coat right next to the skin which is important as this is where matting often starts.
TRIM (mini groom only)
As part of our Mini Groom service, this includes a trim around the eyes and face, sanitary (bum) region and the feet & pads.
There is no trimming included in a Wash, Dry and Brush.
making a booking
If you would like to speak to us about your dogs requirements or make a booking please ring 833 5571 so we can have a chat to you and find the most appropriate treatment and time to suit you and your dog.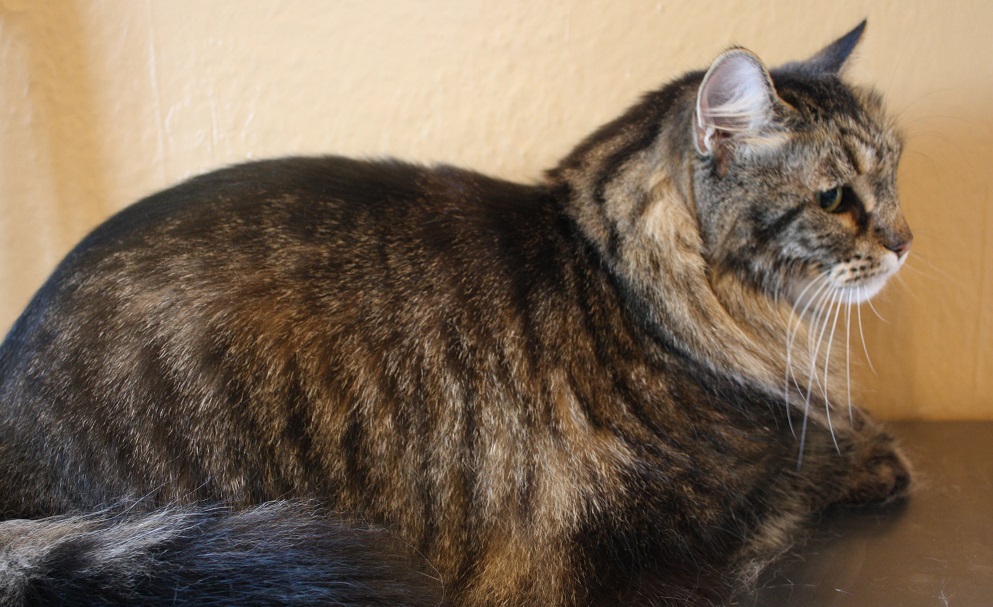 Tailored cat grooms
We also groom cats, from wash, dry and brush grooms, lion cuts to tailored grooms to suit your cat's needs, we do it all. 
You can ring us on 833 5571 for a chat about your cat's needs. 
Book a Groom
/// YOUR DOG CAN
LOOK THIS GOOD
/// ANGELS PROFESSIONAL GROOMING CENTRE
Whether you want the highest quality groom for your pet, or you want to learn to groom from the best in the business, you are going to love Angels Professional Grooming Centre.