COMMITTED TO THE

best
best
best
/// ABOUT
US
Whether you are looking for a career in Dog Grooming, to build your own Dog Grooming business, or to upgrade your skills using the best teachers in the country, Angels Professional Grooming Centre has the right course for you. Just contact us and we'll be in touch to design the best course options for you.
When seeking training, you should ensure your tutor is a Master Groomer, and a member of NDGANZ (National Dog Groomers Association of New Zealand) to ensure the highest standards are met.
Angel's Grooming Academy was set up by north islands first NDGANZ Master Groomer, and New Zealands first International Master Groomer – Angela Anderson – to teach the art of dog grooming to the highest level.
A CAREER IN GROOMING
/// WHAT DO
EMPLOYERS WANT?
There is a national shortage of good groomers, and plenty of work for someone with the right training. We surveyed New Zealand's Grooming Parlours to find out what they are looking for when it comes to hiring. As you'll see from the following responses, thorough training and time spent getting experience are critical. Here's what they told us:
To hire someone who has completed training as a washer/dryer, how long would you like them to have trained?
To hire someone who has completed training as a Groomer, how long would you expect them to have trained?
What do groomers think of training?
Surveyed believe NZ does not have enough groomers to meet demand
Surveyed would prefer to hire staff who have completed a structured comprehensive grooming course.
Surveyed would prefer to hire groomers who are NZ trained.
Want to start your own business?
Many of our graduates go on to start their own grooming business. Our course offers you the skills you need to achieve that.
As well as grooming, we offer business advice on staff, setting up, equipment, pricing/costing, and offer free follow up advice after the completion of the classes.
Once you have joined a block course you are added to our closed facebook group with previous students who are incredibly supportive in the industry and along with our tutors can offer great advice.
Angels Grooming Academy
/// COURSES
Our four week courses run five days a week from 9am to 2.30pm and are designed for the absolute beginner onwards. We have four different course blocks including Beginners, Intermediate, Commercial and Advanced Blocks as described below. Each block is a four week course.
Block one – Beginners
This is the foundation to your grooming career.  This course teaches the basics of dog grooming such as washing, drying, brushing, fluffing, de-matting, basic clipping and scissoring.  At the end of this course, you will be able to put out a nice tidy pet groom on many types of dogs. 
Block two – Intermediate  
Following on from block one, students will also be introduced to patterned breeds in which each pure breed has its unique cut and finish to accentuate its features and provide the optimal health and maintenance requirements for that breed. These Students will work on patterned breeds such as schnauzers, poodles, terriers etc when they are available as well as improving their non patterned breeds.
Block three – Commercial
This block will increase your confidence with skills learned in blocks one and two but will also include knowledge on shortcuts, techniques for grooming multiple dogs, and time management skills in the parlour. There are also opportunities for those wishing to do hand stripping as a specialised add on to their skills.
Block four – Advanced
Building on the previous blocks but with more focus on fine finish and scissor work as well as confidence gaining employment or setting up your own business.
Students are encouraged to attend 4 blocks but how few or how many you attend is up to you. These blocks can be taken together as one four-month course for those wanting to get very skilled in all the techniques from the beginning, or these blocks can be taken individually at any time to work in with your goals and budget. Those wishing to develop skills over time can be guided by Angela, our head tutor and owner of Angels Grooming Center, as she will help you formulate a strategy for your training that will suit your immediate and long term goals and budget with her many years of experience building and running a successful dog grooming business and helping others start successful dog grooming careers and businesses from scratch.
Students will need their own scissors and textbook but everything else required to groom the dogs will be provided. 
Being able to finish a groom in a timely manner and to a high standard is what will set you apart from non-trained groomers and set you on the road to a rewarding and varied career in dog grooming.
ANGELS GROOMING ACADEMY
/// OUR
TUTORS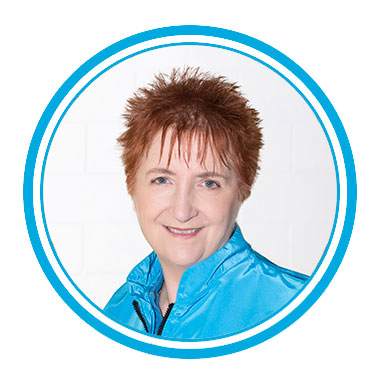 Angela
Owner & Tutor
Angela Anderson, founder of Angels Grooming has been grooming since 2000 and is a Nationally Certified Master Groomer (NCMG), and New Zealand's first ever Internationally Certified Master Groomer (ICMG). As well as grooming dogs, Angela also loves to groom other animals such as cats and rabbits. Having won many awards in grooming and competing for New Zealand in Groomteam NZ for several years, Angela has gone on to become a judge, certifier and seminar speaker. Her passion for teaching shows in the Grooming Academy where she has seen most of her students go on to a successful career in grooming.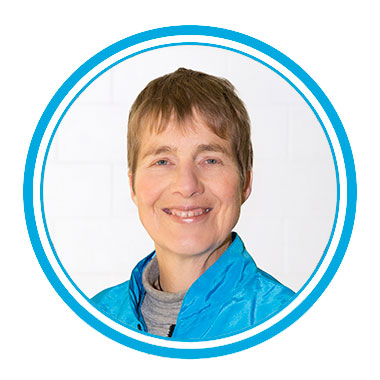 Matilda
Tutor & Groomer
Matilda has been with Angels since 2007. Originally from the Netherlands, she began grooming in the early 80's, after obtaining her Dutch grooming certificate, and had her own grooming business from home for about ten years. Matilda now is a Nationally Certified Master Groomer (NCMG), tutor in the Grooming Academy and exam judge. Matilda confidently grooms any breed or cross in any style, with hand stripping as her speciality. She also loves to groom cats!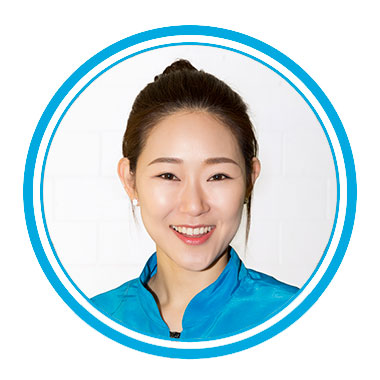 Jennifer
TUTOR & GROOMER
Jennifer joined the Angels team after finishing top of the class at Angels Grooming Academy in 2013. We are very proud to say that she qualified as one of the few Nationally Certified Master Groomers in New Zealand in 2018. Jennifer enjoys every aspect of the grooming process from washing and drying to scissor finish. She believes she has the best job in the world and loves bringing out the unique personality of the dog in each completed groom. She is now loving passing on her knowledge to the students!